The 11th International Conference on Formal Ontology in Information Systems, FOIS 2020, will be held at the Free University of Bozen-Bolzano in September 2020, following the 5th Interdisciplinary School on Applied Ontology, ISAO 2020.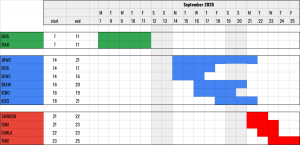 Both will be part of the Bolzano Summer of Knowledge (BOSK 2020), which will also host EKAW 2020,  ICBO 2020, JOWO 2020, and others.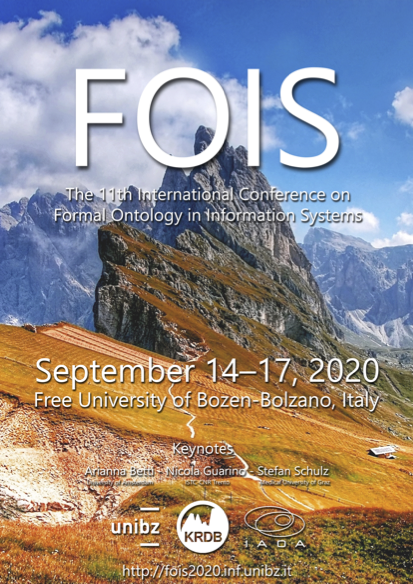 The advent of complex information systems that rely on robust, coherent and formal representations of their subject matter, has led to the exploitation of ontological analysis and ontology-based representation. The systematic study of such analysis and representation is at the center of the modern discipline of formal ontology, which is a general theory of the types of entities and relations making up domains of interest.
Researchers in many domains engage with formal ontology to provide a solid foundation for their work. Common application areas include conceptual modeling, database design, knowledge engineering and management, software engineering, organizational modeling, artificial intelligence, robotics, computational linguistics, the life sciences, bioinformatics and scientific research in general, geographic information science, information retrieval, library and information science, and the Semantic Web.
The FOIS conference is a meeting point for all researchers with an interest in formal ontology. The conference encourages new high quality submissions on both theoretical issues and concrete applications. As in previous years, FOIS 2020 aims to be a nexus of interdisciplinary research and communication.
FOIS is the flagship conference of the International Association for Ontology and its Applications (IAOA), which is a non-profit organization promoting interdisciplinary research and international collaboration in formal ontology.